Hog's Breath Cafe Pre-Tasting Event
It's time to blog about my wonderful dining experience at the newly opened restaurant in
SM Lanang Premier
. As mentioned in my previous blog post (
Tour Around Hog's Breath Cafe
), I will share to you the palatable dishes served by Hog's Breath Cafe during the pre-tasting event with some of my fellow Davao Bloggers. I'm really glad that the first branch of this successful Australian Steakhouse in the Philippines was opened in Davao. The owners of this new place believes that the city is a good market especially that recent articles have shown that
Davaoeños
are, indeed, certified foodies.
During the event, two sets of menu were prepared by Hog's Breath. We were asked to order anything we want. There were no limits set by the management but we decided to let Ms. Roxie, the marketing head, to choose what to serve for the bloggers. Anyway, here is the list of the delicious dishes prepared during the pre-tasting event:
Menu A
Starters: Tempura Prawn, Buffalo Wings, Salt & Pepper Calamari
Pizza, Burger, & Wraps: Pepperoni and Cheese Pizza, Cheeseburger in Paradise, Chicken Caesar Wrap, Gilled Steak Sandwich
Pasta: Spaghetti Marinara, Spaghetti Aglio with Tiger Prawns
Prime Rib Steak: Natural Prime Rib Steak - 200g
Dessert: Apple Crumble, Mississippi Mudcake, Rocky Road
Salad: Salmon Nicoise Salad, Classic Caesar Salad
Main Street and Seafood: Smoked Pork BBQ Ribs, Chicken Parmigiana, Fish N Chips, Chili Coconut Prawns
Prime Rib Steak: Natural Prime Rib Steak - 200g
Dessert: Apple Crumble, Mississippi Mudcake, Banana Split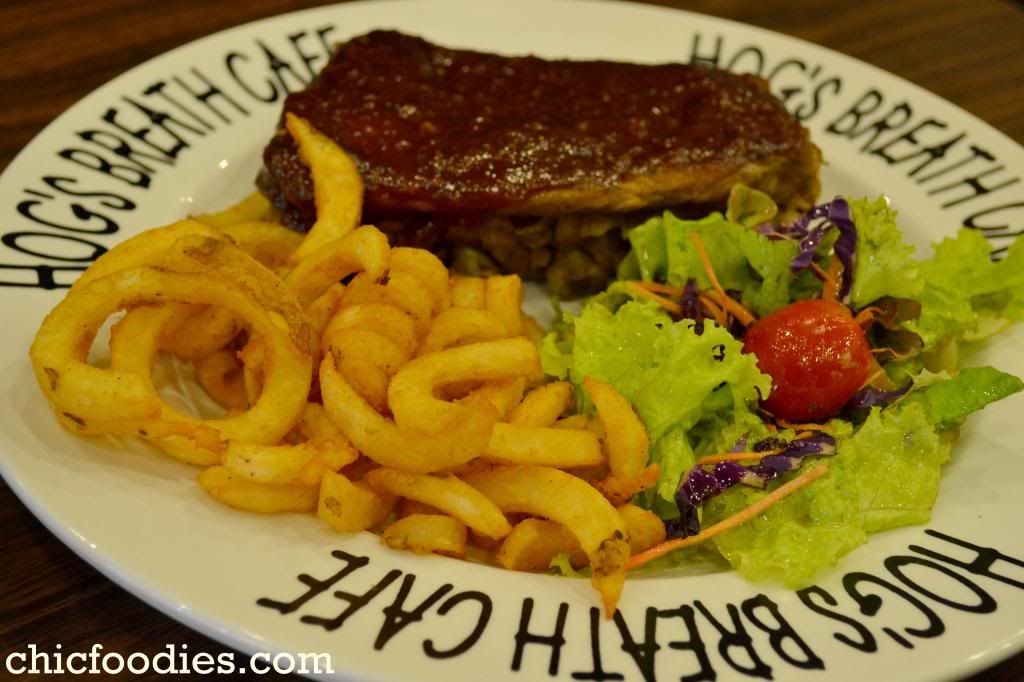 Of all the dishes served, this is my most favorite. It may sound funny but the twister fries really caught my attention. Who wouldn't say "yes" to
Smoked Pork BBQ Ribs
?
It is a known fact that I'm not a salad person but I really take the opportunity to try fresh vegetables when served on the table. The Salmon Nicoise Salad is good to eat because the vegetables are guaranteed fresh and perfectly seasoned.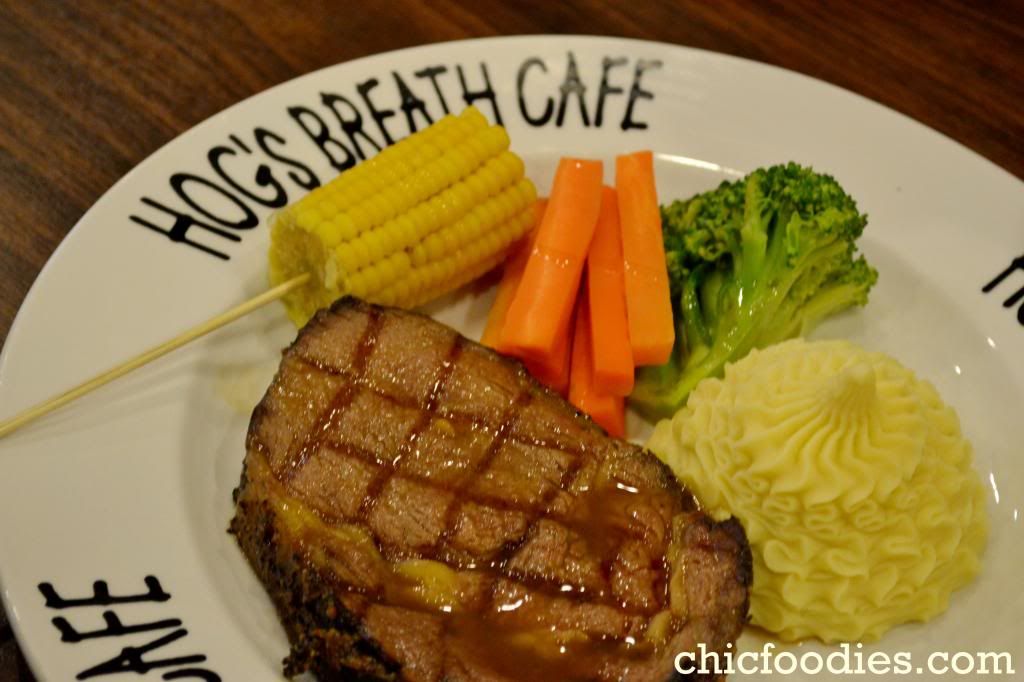 The Natural Prime Rib Steak is not something that I will order on a regular basis but this doesn't mean that it is not delicious. I've always mentioned in my posts that I only fall in love with well done steaks.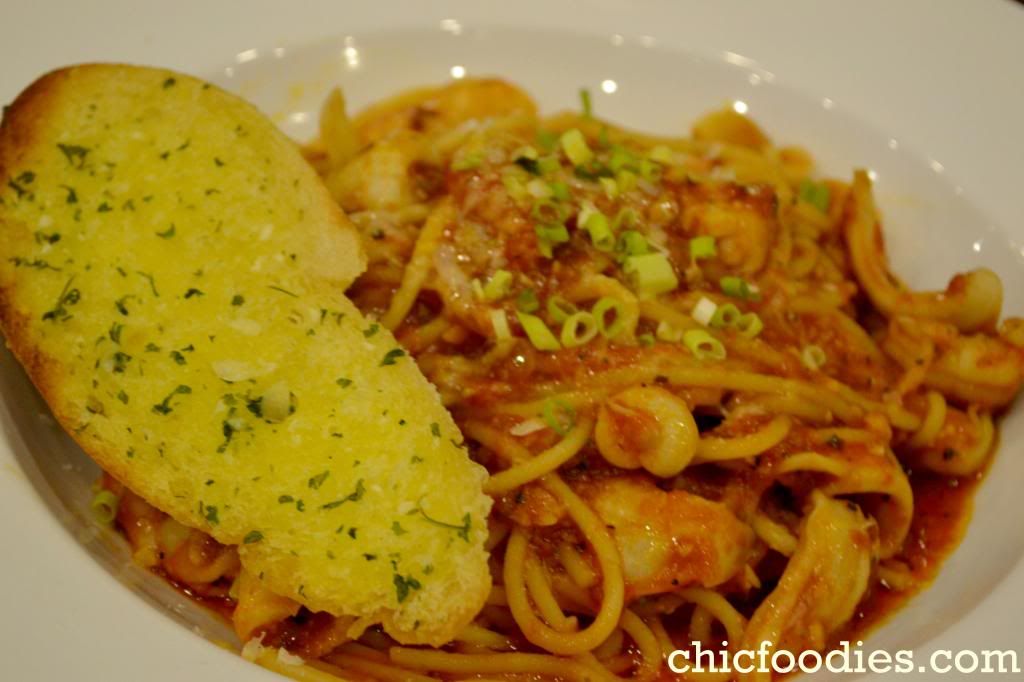 Any person who loves pasta will surely admire Hog's Breath Cafe's own version of the well-loved Filipino food - spaghetti. Choices include
Spaghetti Marinara and Spaghetti Aglio with Tiger Prawns.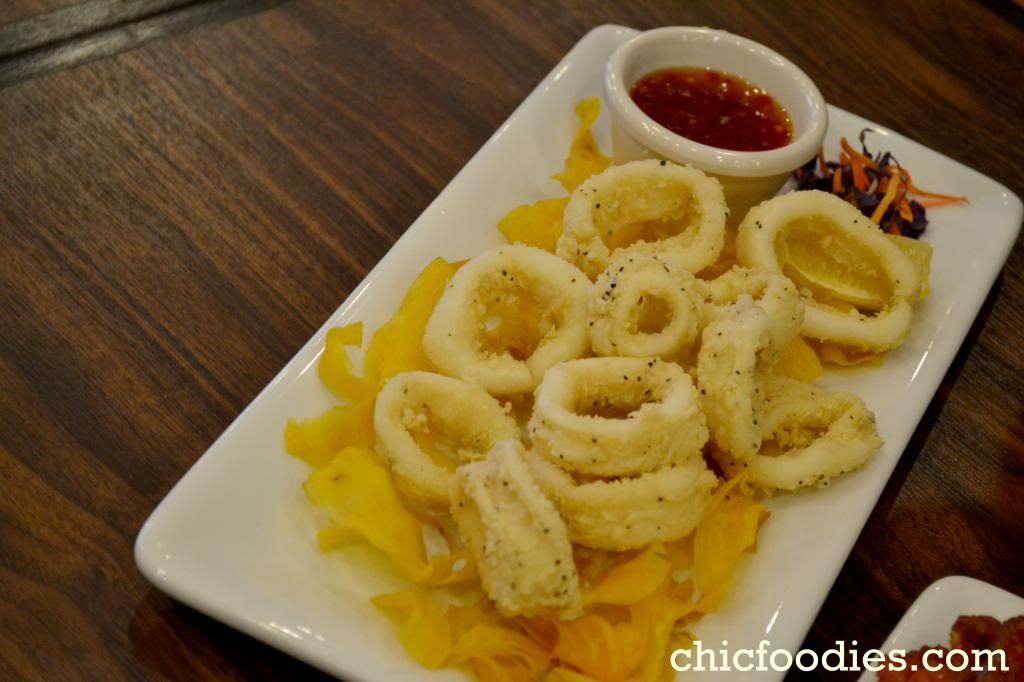 Salt & Pepper Calamari. Not bad for starters, eh? I believe that this is one of the best dishes available at the Australian Steak House.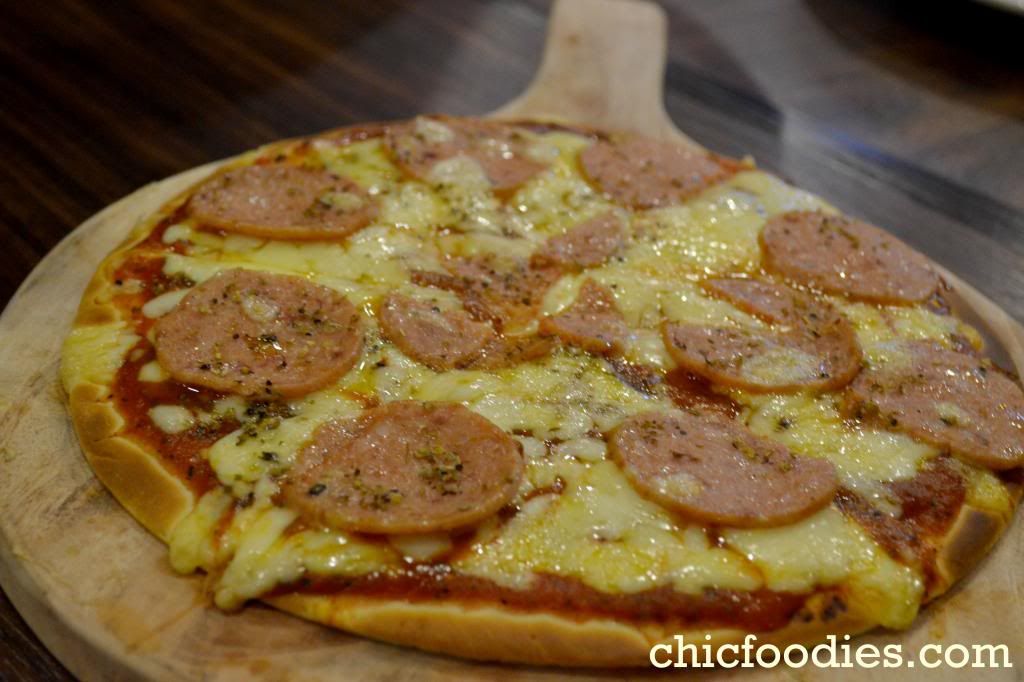 Another delightful food served was Pepperoni and Cheese Pizza. This order is good for two to three persons only. What I admire about this pizza is its abundance in cheese.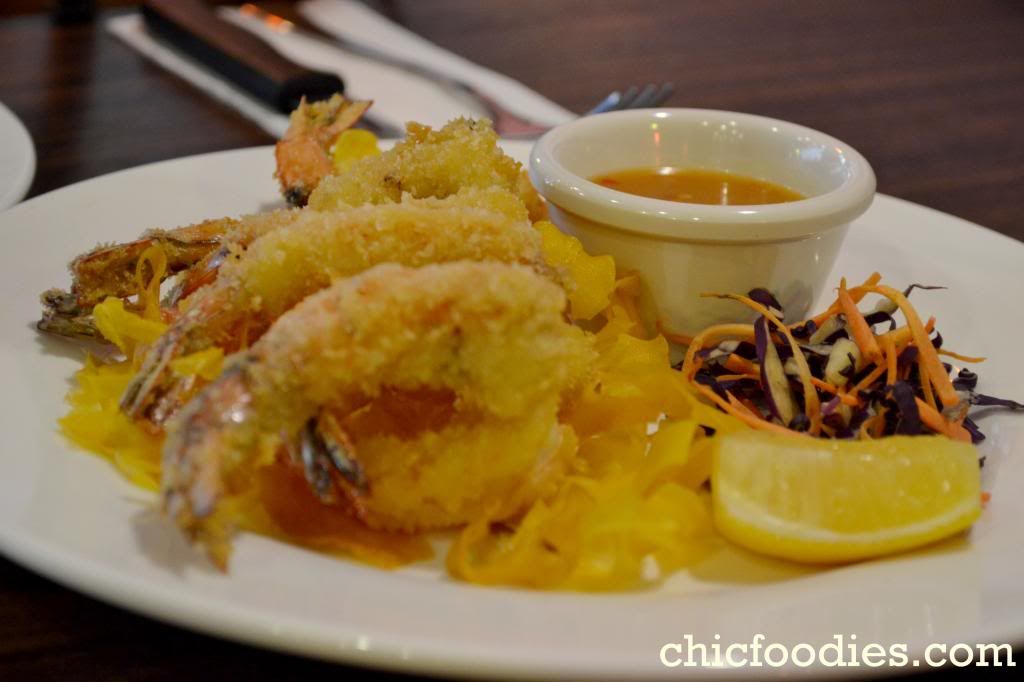 Tempura Prawn for starters. Unfortunately, I was not able to take a bite of this meal so I really can't talk about how it tastes. However, I can still say that the chefs did a good job in presenting the dish.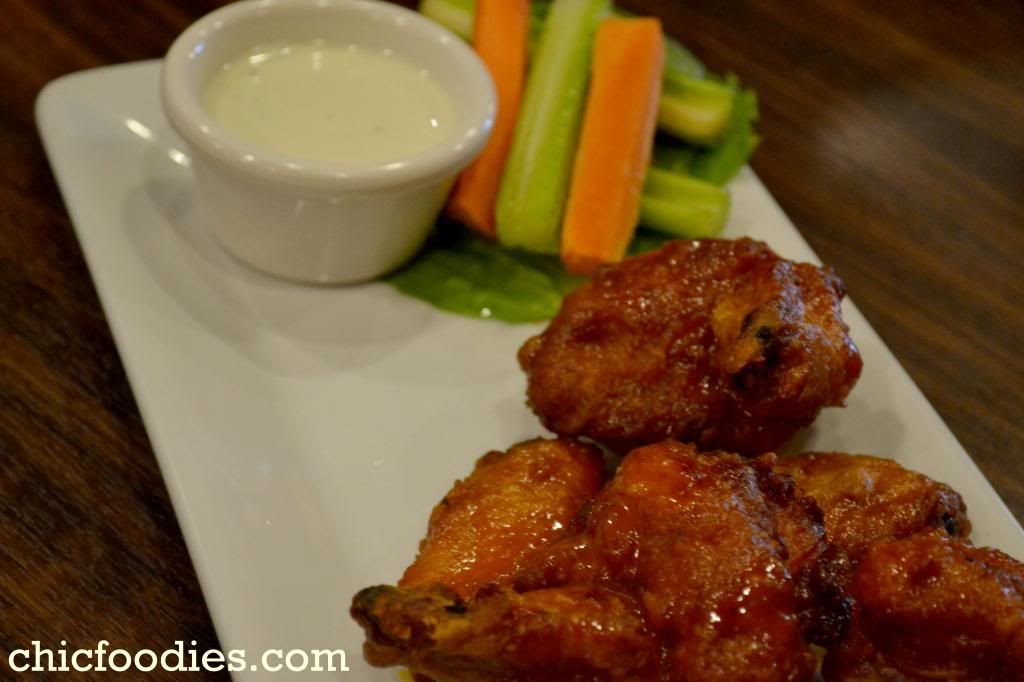 The Buffalo Wings is perfect for starters. It is really good to eat with the spicy and sweet flavors. The dip also makes the dish outstanding.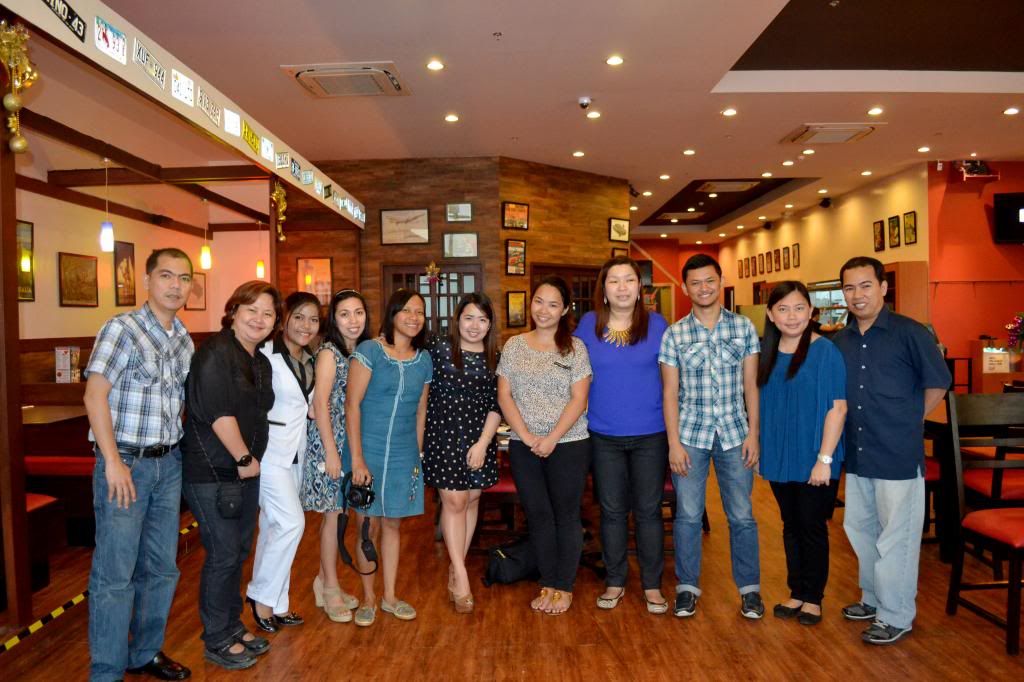 Davao Bloggers with Hog's Breath Cafe's Marketing Manager Roxie Macasaet.
(From left to right: Ace, Sarah, Angel, Crislyn, Floraine, Algene (me), Roxie, Natalie, Dust, Tere and Charles)
If you want to experience Hogspitality, then make sure to visit the first ever branch of Hog's Breath in the Philippines. This new food place is located at the Fountain Court, SM Lanang Premier. For questions and inquiries, feel free to leave a comment on this post. I'd be happy to assist you.

Up next: Desserts and Beverages served during the event.