The Opening of Cellar de Boca Wine Kitchen
Davao has really transformed all over the years. The city is slowly becoming a wonderful place not only for the foodies but also for the wine connoisseurs. Every month, a new restaurant or cafe opens its doors to Davaoñeos. The good thing is that some of these places are homegrown.
Just recently, another wine kitchen opened at SM Lanang Premier. On December 5, 2012, Mr. Carlo, Mr. Bobby, Mr. Vince and Ms. Tricie introduced another amazing place in the city - Cellar de Boca. This new bar/restaurant is located at the second floor of SM Premier fronting the Fountain Court.
Cellar de Boca is the second branch of Cellar de Oboza, owned by spouses Arcenas, which is also a well-established restaurant in Davao. The latter is located at Oboza Compound, J. Rizal Street corner Ponciano Street, Davao City. Mr. Carlo and Bobby are the exclusive wine importers and distributors of Argentina's Bodega Lagarde in the Philippines. These four amazing individuals have teamed up to introduce a new food/wine kitchen in the city.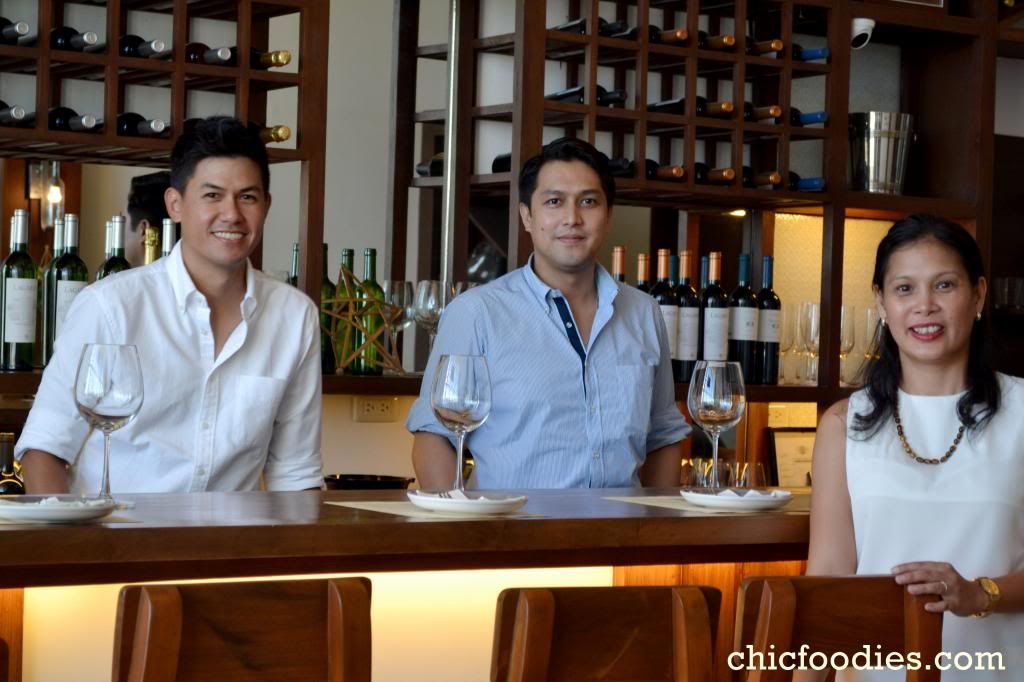 Trivia about the name of this place:
Tricie and Vince represent "Cellar" in Cellar de Boca while Carlo represent "Boca" - a play in the first two letters of their names. Boca also means mouth in Spanish and is the name of the famous football club Boca Juniors in Buenos Aires, Argentina.
I was lucky to be one of the attendees in Cellar de Boca's opening last December 5. Ms. Tricie served sumptuous dishes for food tasting. Mr. Carlo Lorenzana gave some facts about the Lagarde wines and tips on how to enjoy it. Mr. Vince Arcenas also shared some stories about the menu of Cellar de Oboza and Cellar de Boca. Mr. Bobby Tenchavez was out of town so he was not around during the event. Below are some of the dishes prepared: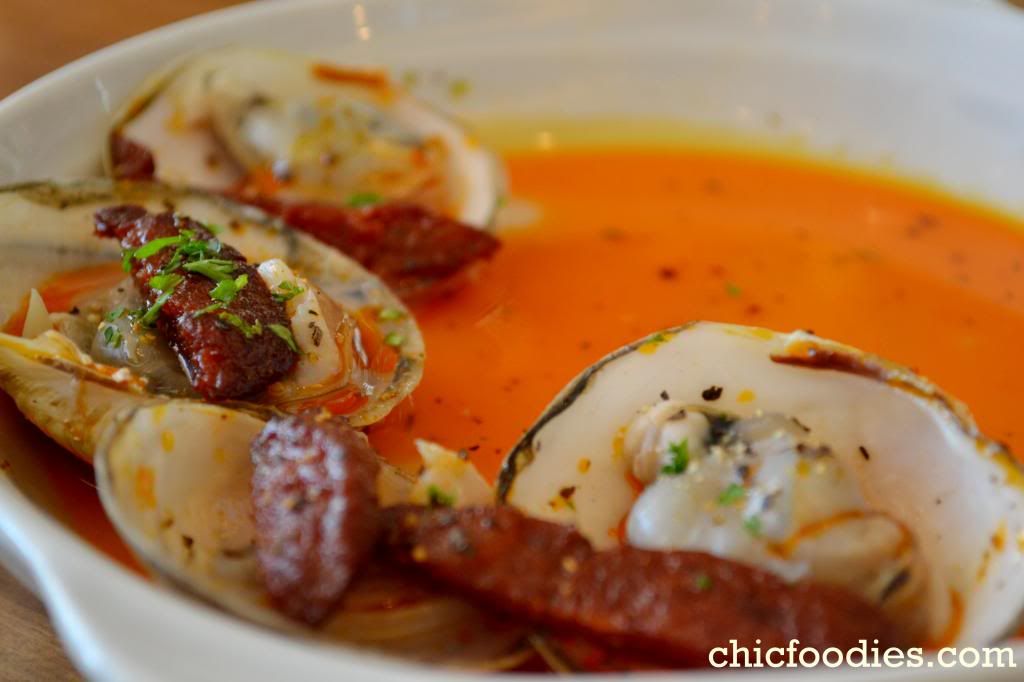 First in line is my favorite Embao with Spicy Chorizo. I believe this is one of specialties of Ms. Tricie because it really tasted good. The sauce is so perfect!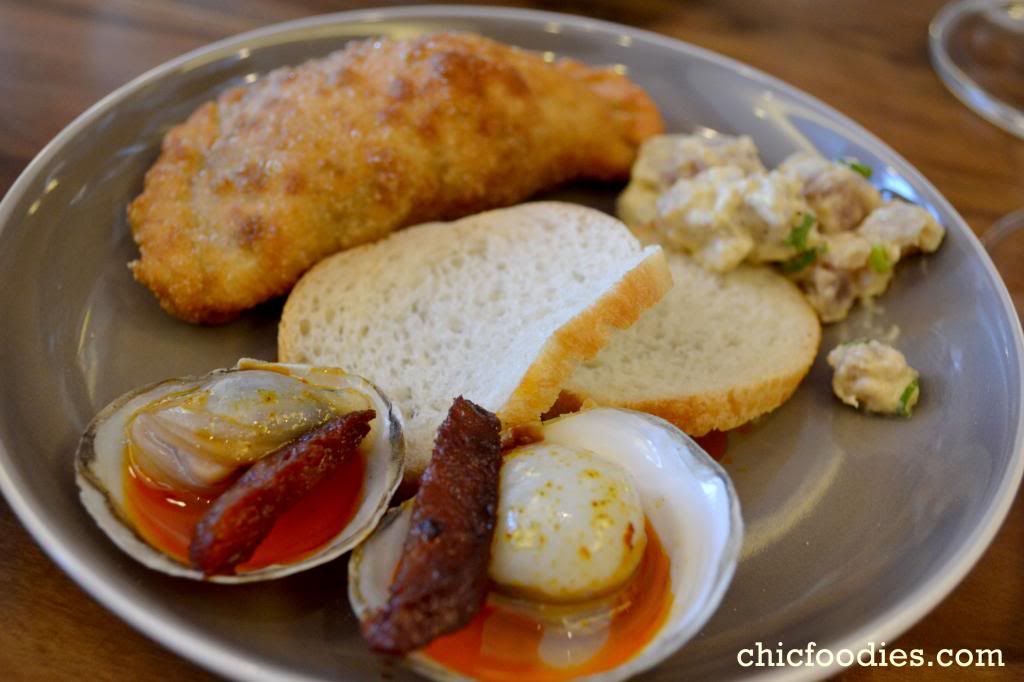 Together with the Embao are Steak Empanada and Tuna Tartar. I don't really eat empanada a lot but when I got a taste of the Steak Empanada, I can't help but love it so much. It is absolutely one of a kind. If not mistaken, a serving of the empanada (3 pieces) costs P120-130 only.


Boca Angus Steak (served with salt) is Cellar de Boca's star dish. Since I don't eat medium rare steaks, I only had a small bite of it. Unfortunately, I wasn't able to get spoonful so I won't be able to describe how it tastes. Looking at it, one can say that it must tastes perfectly delicious. (Note: If you love your steak well done, you can always make your request.)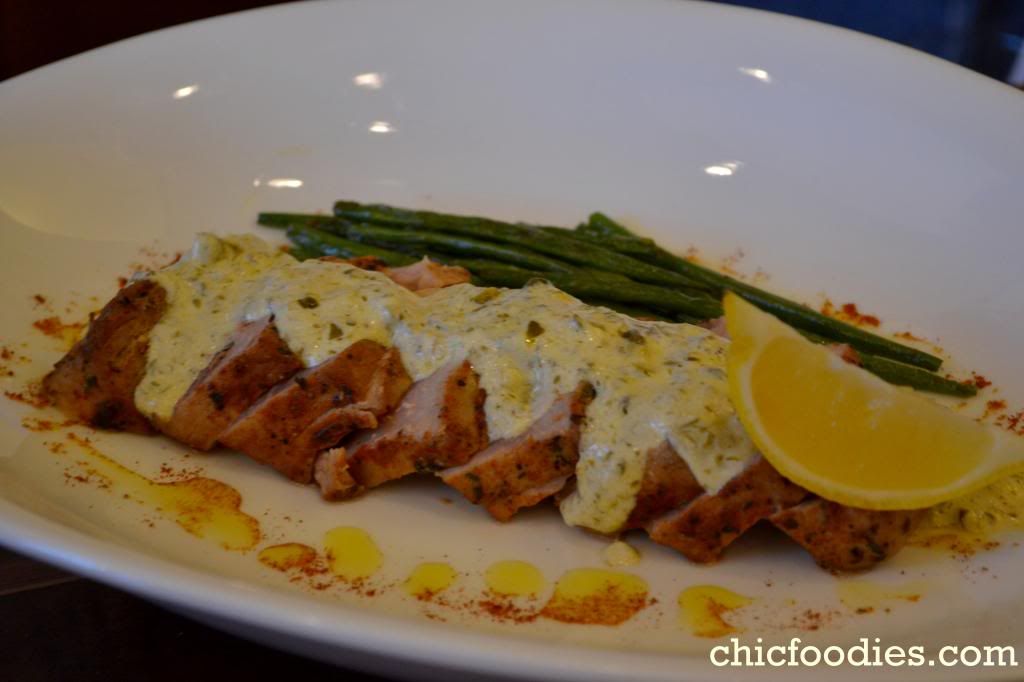 This dish is called Tuna Plantsa. If you eat
Pinoy Kinilaw
, then this is something that you will enjoy. It is half-cooked and flavored with a white sauce. The lemon on its side complements the Tuna.
These are the other dishes served by Ms. Tricie. She is really amazing! Among the four, my most-loved is the Paella Fried Rice (left picture; up). Just because I chose it doesn't mean I don't like the rest. Of course, the pasta dishes are also delicious. Here is a little trivia about Tricie Arcenas: Tricie's strength's are comfort food and "elevated home cooking" - something you can eat everyday, which brings back fond memories of your grandmother's old-world cooking. No fuss. All you need is delicious, down-to-earth cooking that reminds you of home. It is tasty food that leaves you satisfied and happy.
If you love tabliya like I do, then you will surely love Cellar de Boca's churros. As what Chef Gemma Herradura said, "Our Churros is different. We use 100% pure tabliya in making our chocolate dip." With her innovative way of cooking, it is no wonder why this sweet treat is a must-order. The churros chocolate dip is not so sweet which is why it can even be paired up with a red wine.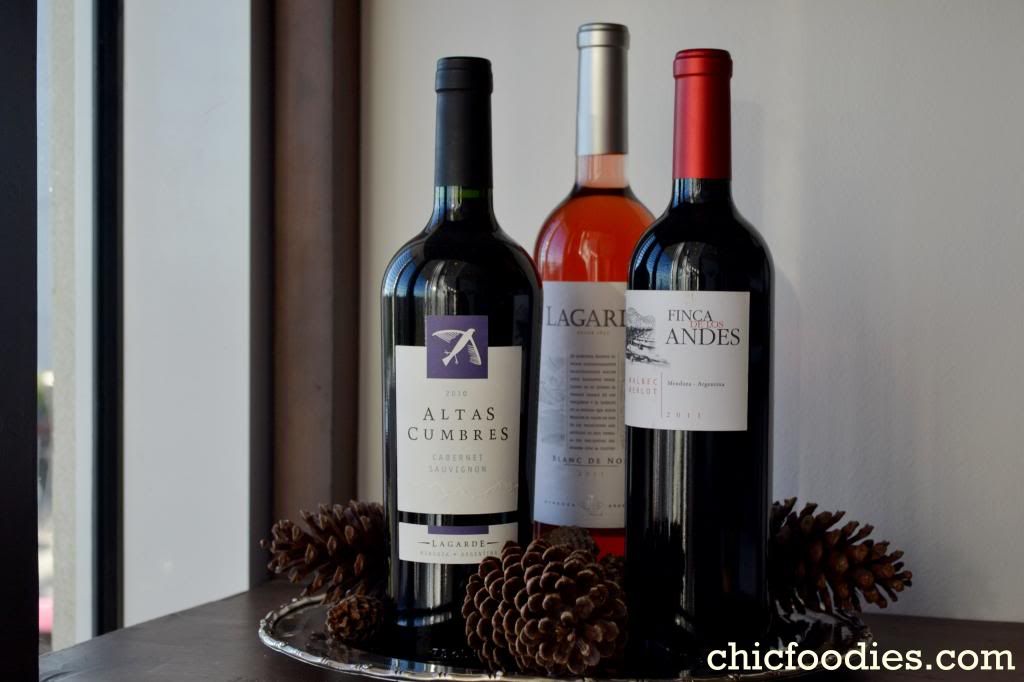 Since we already talked about wines, let me show you a picture of some bottles available at Cellar de Boca. If you want a unique and delicious dining experience, then make sure to visit this newly opened place at SM Lanang Premier. I would like to highlight that Cellar de Boca is not really an expensive wine kitchen. One bottle retails only for P750; plus the dishes on their menu are highly affordable.
Cellar de Oboza was created as a tribute to the phenomenal success of Cella de Oboza - a Filipino-Spanish resturant in the Oboza Ancestral house. Great chefs are in the house!