Tour Around Hog's Breath Cafe
Hog's Breath Cafe finally opened its doors in Davao city. The long wait for those who crave for original Australian steaks is now over. Foodies from the city can now enjoy fancy and elegant dining experience with the newly opened Hog's Breath Cafe Australian Steakhouse. Two days before the opening of this branch, I was invited to attend the pre-tasting event together with my fellow food bloggers. It felt great being one of the first persons to witness the beautiful ambiance of the place and to take a bite of its delectable dishes.
Before I show to you the lovely dishes served by the best chefs of Hog's Breath Cafe Australian Steakhouse, let me first give you a tour around this new restaurant.
If you want to see the food photos, then make sure to check my next post in this blog.
There is no doubt that this place is absolutely cozy. When I entered the restaurant, I was amazed to see how everything was perfectly arranged. The setting of the tables and chairs are great. In fact, there are sofas available on the left side of the area to make customers feel more comfortable.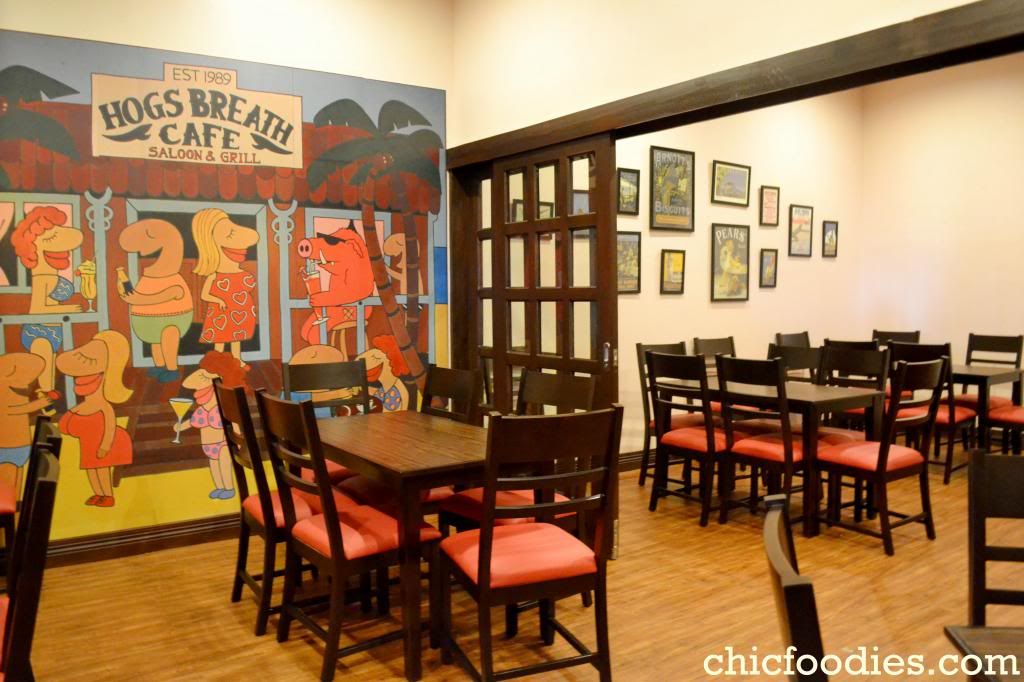 One of the best areas of Hog's Breath is its function room. It can cater a large number of customers who wish to have a more intimate and closer dining experience. The good news is that there is no minimum amount of order nor number of persons required to avail of such exclusive room. Plus, there's more, Hog's Breath can also provide some materials and equipment for the convenience of facilitators during special meetings and seminars. Booking reservations are also accepted.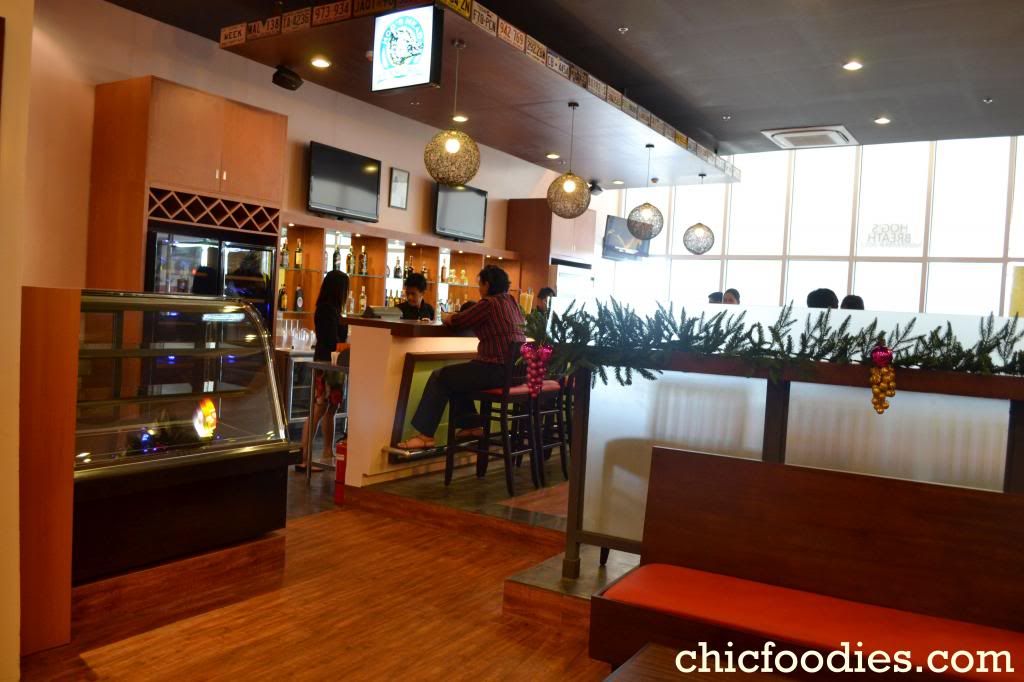 This newly opened restaurant also has a special area to cater customers who enjoy drinking wine, cocktails and liquors. I can't wait to bring some of my friends at Hog's Breath Cafe. For sure, we will be sitting near the bar counter so we can immediately have some shots after enjoying our full blast meals.
The interior design of the place is wonderful. After checking all the photos, frames and plate numbers displayed on the walls, I was amazed. There were beautiful old photographs anything about or relating to Australia.
In the photo above: Lysander Camba (Davao manager) and Roxie Macasaet (marketing officer) with the two amazing chefs who prepared the dishes for the pre-tasting event. These four great individuals made the pre-tasting event successful. They were able to deliver the best services to everyone. I am truly grateful to Ms. Roxie for accommodating me and the bloggers.
If I were you, I will definitely visit this new Australian Steakhouse in the city. Located in the Fountain Court, SM Lanang Premier.

If you have any question about HBC, feel free to comment on this post or send a private message.
Here is the teaser photo for my next post: