Earlier this week, I decided to set one day for my shopping activity. I needed to buy new dresses for my beach outing with friends. I don't usually shop immediately whenever I attend events or gatherings. It's just that I already gave away my summer dresses and the ones left are formal wears. I also planned on getting a birthday gift for my good friend's daughter's first birthday party this Saturday. I'm glad that I completed all the tasks in one afternoon at Abreeza Mall.
On the same day, I received a message from my girl friend. She told me that she's bored so she wanted to see me. So, I informed her that I'm currently at the mall and in less than an hour, she came to accompany me. When everything was completed, I invited her to come with me to dine at
T.G.I. Friday's
. My treat.
For our main dish, we only ordered the Fiesta Platter which costs P995. It is a sulit order because it comes with grilled chicken, pork liempo, pork ribs and unlimited rice. Since both of us are girls and currently trying to lose weight, we were not able to finish everything.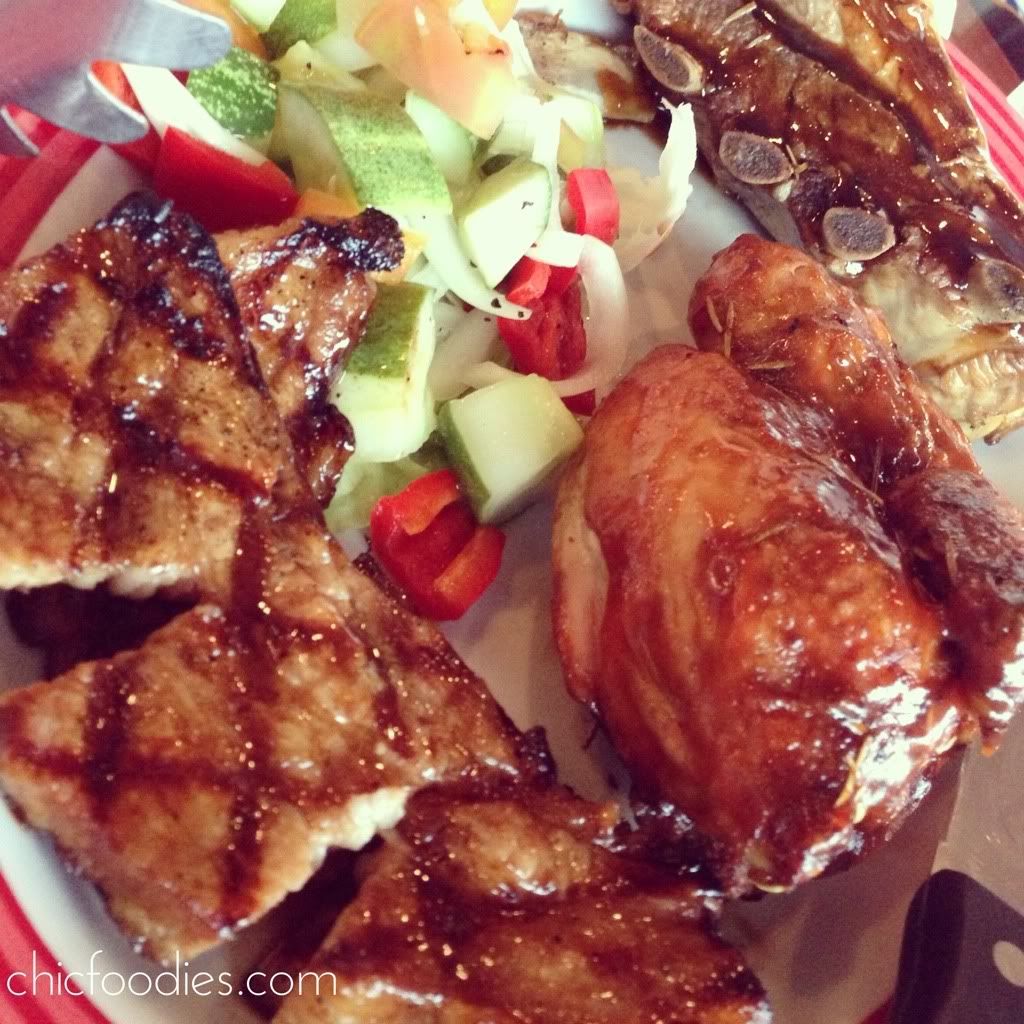 For our drinks, we ordered these:
Pineapple Orange Fresh Juice - P155 (my pick)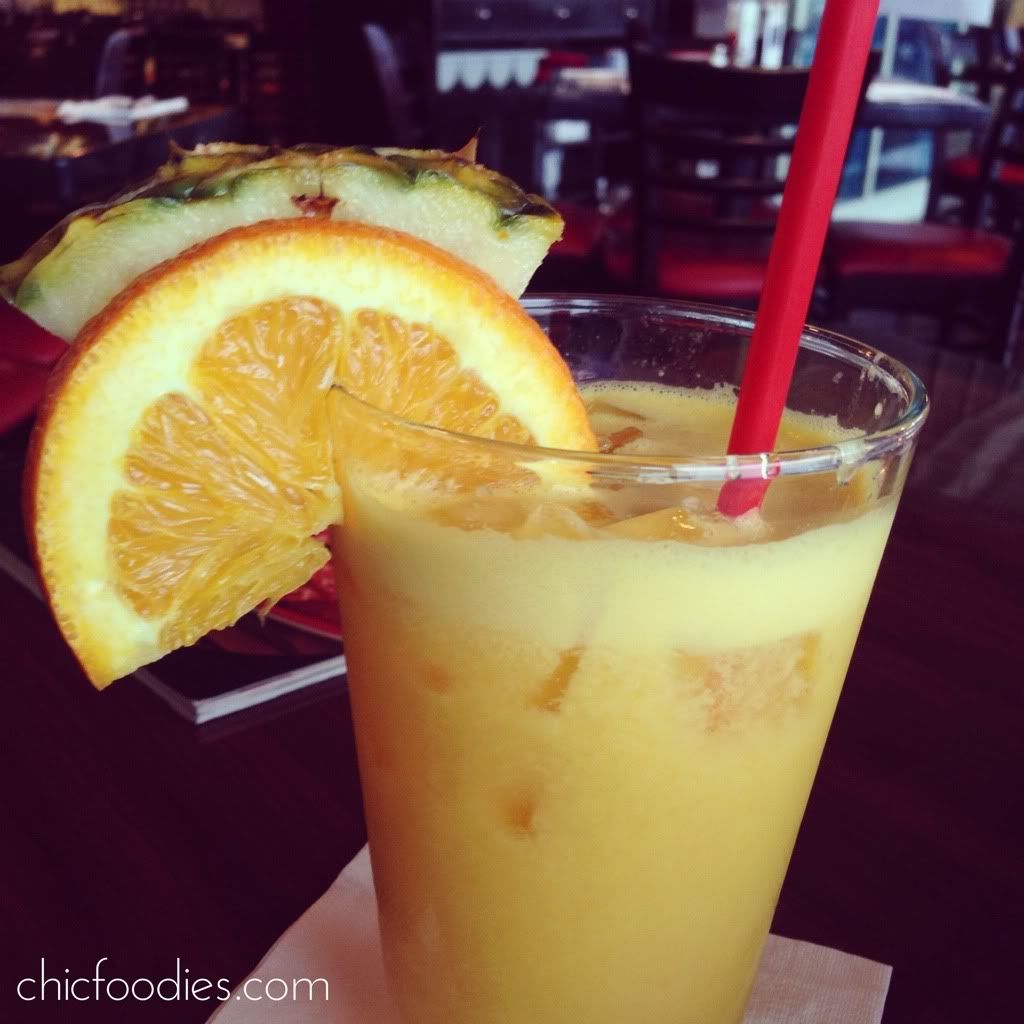 Carrot Apple Fresh Juice - P155 (my friend's pick)
After we paid the bill, a server went to our table and informed me that I can get a free dish when I visit www.fridaysvisit.ph and answer a short survey. The offer will expire in two months time but I immediately checked the website and completed the survey. When asked about my experience, I answered "Highly likely to recommend it to a friend or family member."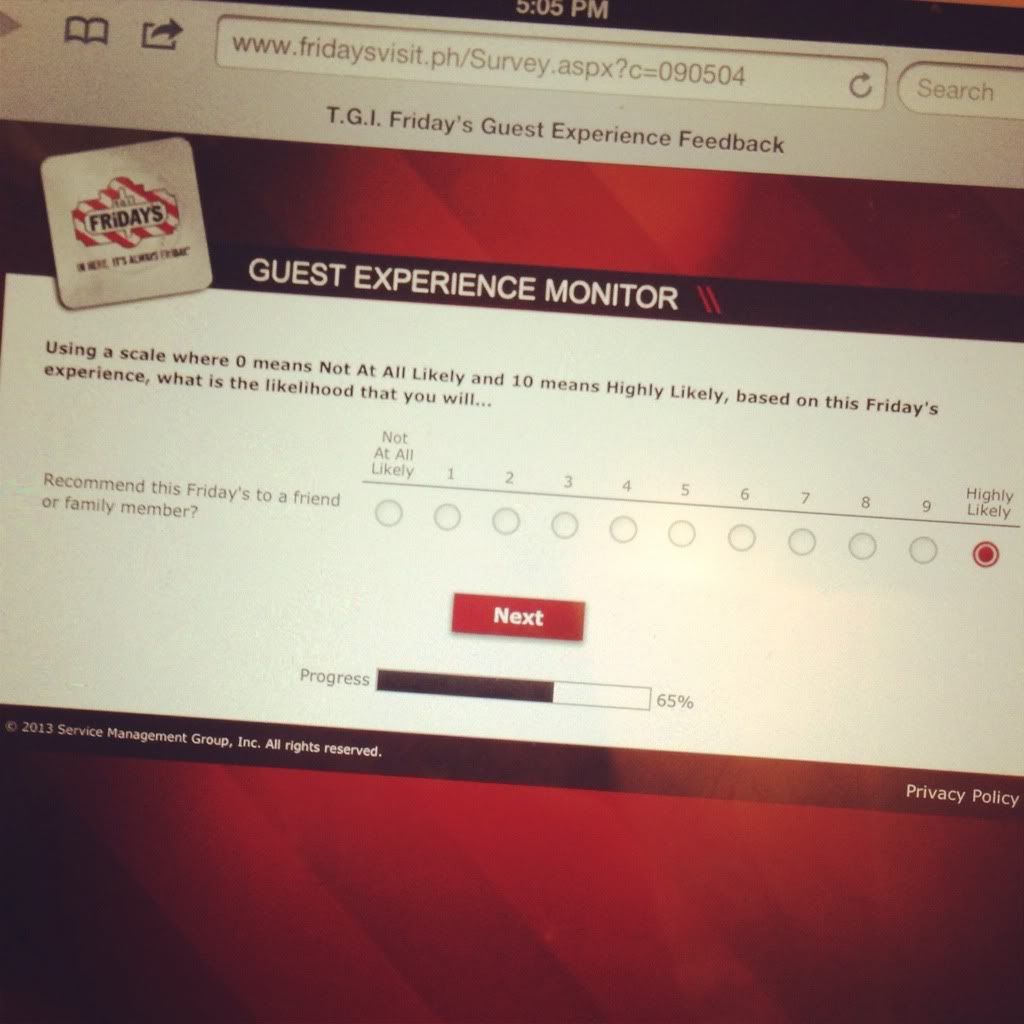 My next visit to Friday's will be next month with my dad (he will arrive in the country on the last week of April). I will treat him and the whole family to a good dinner. Of course, I will also claim the complimentary dish offered by Friday's : Choice of Pork Liempo, Half Rack Baby Back Ribs or Chicken Fingers.